STRANGER THAN FICTION
CHAPTER 18
FOXMAN'S FAMOUS FLUNKIES
Working hand in hand with the Zionist run media, the Zionist run Pentagon, and the Zionist Congressional Lobby (AIPAC), is the Mossad affiliated Anti-Defamation League (ADL). Though professing to be a civil rights organization interested only in protecting individual freedom and fighting bigotry, the ADL is in reality a political attack group that specializes in destroying the careers and reputations of anyone (jews and non-jews alike) who criticizes Zionism or Israel.
The list of prominent politicians, writers, artists, and intellectuals that have been viciously attacked by the ADL and other Zionist affiliates is as long as it is diverse. It includes conservatives (such as Pat Buchanan & Joe Sobran), liberals (such as Marlon Brando & Gore Vidal), Republicans (such as Senator Charles Percy & Congressman Paul Findley), Democrats (such as Senators William Fulbright & Congressman James Trafficante), black political figures (such as Congresswoman Cynthia McKinney & poet Amiri Baraka), and even fellow jews (such as Noam Chomsky & recently deceased Senator Paul Wellstone***)
******************************************************************************************************

(JUST SPECULATING...........Though he himself was jewish and very pro-Israel, Senator Paul Wellstone, D-MN, was strongly opposed to war with Iraq and he was also an outspoken supporter of Palestinian rights. He had also met with Yasser Arafat and publicly supported the creation of a Palestinian state. Wellstone and his wife were killed in a mysterious plane crash just days before his imminent re-election. It' would be very hard to prove that Wellstone was assassinated, but the fact that AIPAC, Bush, and Cheney were so obsessed with getting him out of the US Senate is something to think about. There's nothing that irritates the Zionists more than a "self-hating jew". Adding to the intrigue is the fact that Wellstone's Senate seat was then won by Norm Coleman, a hard-core Zionist Republican who was hand-picked by Bush-Cheney and backed strongly by AIPAC. Just days after his inauguration, Freshman Coleman was leap-frogged over dozens of senior GOP Senators and awarded the prestigious Chairmanship on the powerful Senate Investigations committee.)
********************************************************************************************************************
When not preoccupied with destroying the careers and reputations of "anti-semites" and "self-hating jews", the ADL keeps itself occupied with other such controversial efforts as:
Pressuring small towns across America to remove religious Christmas displays.
Pressuring school boards to remove "anti-semitic" books, such as William Shakespeare's Merchant of Venice, from the curriculum.
Pressuring schools and public libraries to install Internet filters designed to block access to "anti-semitic" websites.
Pressuring state governments to impose mandatory Holocaust education (indoctrination) programs for all elementary and High Schools. (16 states now have such laws!)
Pressuring US Presidents to pardon Zionist criminals and traitors like the fugitive financier Mark Rich and the notorious atomic spy Jonathan Pollard.
The ADL's current Director Abe Foxman has declared: "Anti-Zionism is Anti-Semitism. Period." (1)
In a furious response to growing worldwide speculation of Zionist involvement in 9-11, (a commonly held opinion in both Europe and the Muslim world), dishonest Abe added:
"When we first heard of the charge that Jews, Israel and the Mossad was responsible for the Sept. 11 attacks, most of us chuckled. But it didn't take long to realize that it was not a joking matter that it wasn't anything to laugh about. Today you can travel the Arab world, Asia, and Europe, and read in newspapers and hear on radio and TV the big hideous lie that has become a truth --that Jews bring about a situation in their interest in order to put the blame on somebody else. How classically anti-Semitic! (2)
Me thinks Foxman doth protest too much!
When someone like Abe Foxman starts raving and ranting "anti-semitism…anti-semitism", it's usually a good indication that some brave soul has struck a nerve by daring to tell the truth about the Zionist Mafia. When Foxman and his gang cry "anti-semitism", politicians and journalists literally piss and shit themselves through and through. The ADL not only defines "anti-Semitism", but also tells writers and politicians what to think and who to blame for "terrorist attacks". The list of political luminaries that Foxman carries around in his hip pocket like so many spare coins is truly impressive.
This explains FBI Director Mueller's highly pathetic, and revealing, speech before the ADL's 24th Annual National Leadership Conference held in May of 2002:
"I have long admired and respected the work of ADL, and I appreciate your longstanding support of the FBI. I know that under my predecessor, Louis Freeh, this partnership reached new heights. . . . I am absolutely committed to building on that relationship. We in the FBI tremendously value your perspectives and your partnership. Your insights and research into extremism are particularly helpful to us, shedding light on the changing nature of the terrorist threats facing America. Your support of hate crime and terrorist investigations, which are now front and center in the work of the FBI, is essential to us. And the training and education you provide for the FBI and for law enforcement have never been more relevant. That includes the conference on extremist and terrorist threats you are sponsoring this month at the FBI Academy." (3) (emphasis added)
Just shoot me now! The FBI is in "partnership" with the Zionist ADL and relies upon this smear group for "insights, research, education and training! " Over at the CIA, the situation isn't any better. It's even worse! Just listen to the "incompetent" CIA Director George Tenet as he expresses his love for ADL Director Abe Foxman at a dinner in Foxman's honor:
"I searched for a Greek word that best captures the way I feel, and it suddenly came to me...The word, from ancient Greek, is 'rabbi.' …… 'rabbi' means 'my teacher,' not just 'teacher,' but 'my teacher.' And Abe, that is what you have been to me and to so many others in this room. You have...educated me about anti-Semitism and made me understand it far better than I ever did before, and like the greatest of rabbis, you just don't teach the ethical precepts of the Torah, you live them." (4) (emphasis added)
Absolutely nauseating. Tenet's predecessor at the CIA, James Woolsey, is no better. Woolsey now serves on the Zionist controlled Defense Policy Board under Richard Perle and as been in the forefront of the fraudulent effort to link Iraq to 9-11.
Here are some more declarations of love and affection for the known criminal, slanderer, liar, and Israeli agent Foxman, issued by some of the most powerful men in America. At that same dinner, then president Bill - "I'd-fight-and-die-for-Israel"- Clinton said this:
"Abe, throughout your life you've been a guiding light ­ to the people of our nation, to the citizens of Israel, and to those fighting for peace and justice around the world." (5) (emphasis added)
Saint Rudy the Recycler added:
"I thank Abe for the people of the City of New York, and personally, for all that he's done…":(6)
Future president, then Texas governor, George Bush paid his ass-kissing tribute to Foxman too:
"Throughout the years, you have prodded the conscience of the world." (7)
At a 2001 ADL conference, pro-Israel Attorney general, (and Evangelical religious fanatic) John Ashcroft thanked the notoriously anti-Christian ADL:
"I want to express personally my gratitude, my gratitude to the ADL for its assistance that it provides to us." (8)
Study some of the above comments closely. "Partner"… "My rabbi" …"Guiding Light to our nation"…. "Prodder of the Conscience of the World." Is this the language of sincere admiration? Or does it sound more like the type of exaggerated flattery that awestruck subordinates might use to please and pacify a demanding boss? Think about it.
Didn't anyone ever tell these important public officials of ours that when the FBI raided the California offices of the ADL in 1993, they found that the ADL had computerized files on nearly 10,000 people across the country, and that more than 75 percent of the information had been illegally obtained from police, FBI files and state drivers license data banks? (9) Are they not aware that the San Francisco Superior Court awarded $150,000 in court judgments against the Anti-Defamation League in connection with this FBI bust? (10) Are they not aware that the ADL has lobbied on behalf of Federal criminals like fugitive Mark Rich and atomic spy and traitor Jonathan Pollard?
What other group in America could get away with not only stealing FBI files (a Federal offense!), but then becoming "partners" with the FBI? What purpose would the ADL have for these files? Why would men like FBI Director Mueller, Attorney General Ashcroft, CIA Director Tenet, and Presidents Clinton and Bush disregard the fact that the ADL is a criminal group that was caught spying on US citizens by their own FBI? Why does Mueller ignore the insights of his own agents while thanking the criminal and slanderous ADL for it's "advice"?
It's because Mueller, Tenet, Ashcroft, Bush, Clinton, Giuliani etc. are empty, careerist "yes men" who understand that it doesn't pay to defy the Zionist Mafia, lest Foxman and his Mossad buddies reveal some juicy little secret to the Zionist media, a secret contained in those stolen FBI files. For as long as they remain useful, these obedient careerist whores are promoted, honored and hyped by the Zionist controlled media, while honest field agents like Wright, Rowley, Edmonds and Cole go nowhere!
In case you're wondering where Abe Foxman stood on the issue of going to war with Iraq, understand that Foxman denounced anti-war demonstrations in Europe and the United States as having "anti-semitic" overtones. Foxman made his desire for war very clear in an op-ed piece entitled Blame the Terrorists, Not Israel. Here's his recommendation (marching orders) to America's leaders (his ass-kissers):
"The American willingness to protect other states in the region from extremists, whether Saddam Hussein or Osama bin Laden, make America the prime enemy. ....Words and international resolutions are meaningless in the face of such a threat. Preemptive action is the only real deterrent...
We will take the war to them. Of course, there will be those here and abroad who will try to divert our government and people from its necessary mission. One way is the suggestion that this happened because U.S. support of Israel breeds hatred of us in the Arab world. If only America had backed off from Israel, it is said, none of this would have happened.
Fortunately, those distortions are scarcely heard, but inevitably as time goes on more voices to this effect will surface. It should be so obvious how patently absurd such charges are,
Israel is relevant to this threat, but only in the sense that Israel stands for the same values as America, that Israel will be a loyal ally - strategically, militarily, and emotionally - in this long-term struggle for the very future of the world.(11)
And when Dishonest Abe talks, you better believe that America's leaders listen!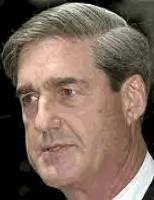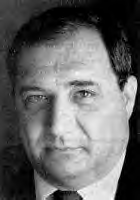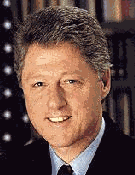 THE FOX AND HIS LITTLE CHICKENS
CLOCKWISE: FBI DIRECTOR MUELLER, RUDY GIULIANI, ADL DIRECTOR FOXMAN, CIA DIRECTOR TENET, CLINTON. BUSH, ATTORNEY GENERAL ASHCROFT.
ZIONIST REWARDS AND ZIONIST PUNISHMENTS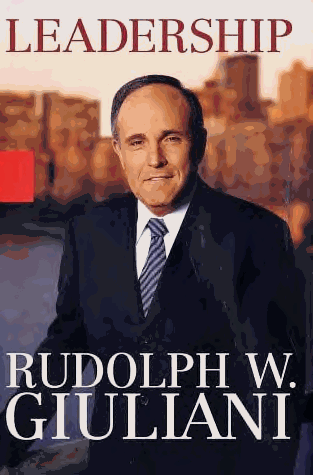 LEFT: THE ZIONIST DOMINATED MEDIA AND BOOK PUBLISHING WORLD REWARDS THEIR OBEDIENT SERVANTS WITH FAME AND HYPE
RIGHT: BUT THEY ALSO HAVE THE POWER TO BRING THEM DOWN JUST AS EASILY
POPES AND PRESIDENTS BEWARE!
DO BUSINESS WITH ARAFAT AND YOU GET A NASTY MAGAZINE COVER!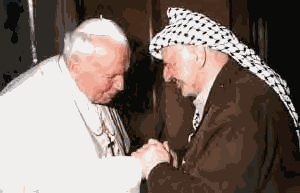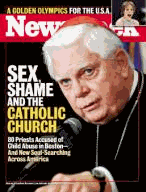 ZIONIST MEDIA TO CATHOLIC CHURCH: "DON'T MESS WITH US!"
LEFT: AUGUST 2001. PALESTINIAN LEADER YASSER ARAFAT, (WHOSE WIFE AND SON ARE CHRISTIANS) VISITS POPE JOHN PAUL II. ZIONISTS WERE OUTRAGED WHEN THE POPE OPENLY EXPRESSED HIS SUPPORT FOR THE OPPRESSED PALESTINIANS. RIGHT: MARCH/APRIL 2002: PAYBACK TIME! AN UNRELENTING, ZIONIST MEDIA HYSTERIA CAMPAIGN AIMED AT SILENCING AND DISCREDITING THE CATHOLIC CHURCH
AND THE SAME GOES FOR U.S. PRESIDENTS




THE MEDIA HAD ALWAYS KEPT MANY OF CLINTON'S PAST, (AND FAR MORE SERIOUS), SCANDALS CONCEALED FROM THE PUBLIC. IT WAS ONLY AFTER CLINTON TRIED TO BROKER A PEACE DEAL WITH ARAFAT THAT ONE OF CLINTON'S SCANDALS SUDDENLY EXPLODED ALL OVER THE MASS MEDIA. AS MENTIONED EARLIER, IT WAS ZIONIST QUEEN LUCIANNE GOLDBERG WHO ORCHESTRATED THE ENTRAPMENT OF CLINTON.