STRANGER THAN FICTION
CHAPTER 23
IS AMERICA BECOMING A POLICE STATE ?
With the Zionist media feeding a steady diet of fear to the American public from the outside, and Zionist Senators agitating from the inside, President Bush recently signed the Homeland Security Department Bill and "Patriot Act" into law. The public was told that these new multi-billion dollar bureaucracies will "make us safer". Without exaggeration or hyperbole, it can truthfully be said that America's Bill of Rights has effectively been bypassed by the Homeland Security Department.
The new Homeland Security Department starts out with a domestic army of 177,000 snooping Federal Bureaucrats who will be empowered to make arrests and conduct searches and surveillances without a warrant. Homeland Security will hold the power of judge, jury, and executioner all in one place - a notion that is the very antithesis of everything that the American republic was founded upon. One of America's most brilliant founders, Benjamin Franklin, forewarned of this type of creeping tyranny 200 years ago when he cautioned:
""They that can give up essential liberty to obtain a little temporary safety deserve neither liberty nor safety." (1)
One of the offices empowered under the Homeland Security Department Act is the Defense Department's TIA (Office of Total Information Awareness). TIA, which was actually created in January of 2002, now gives the Zionist Pentagon the ability to track every credit card purchase you make, every phone call you make, every bank transaction, every magazine you subscribe to, and every website you visit. (2) All of the data will be stored and analyzed by computers programmed to search for certain patterns of behavior. We are told that this will help us catch "Muslim terrorists", but - if you've been paying attention- you should know by now that the domestic terror plots were not orchestrated by Muslims. So who then are HS and the Pentagon's TIA really spying on? Look in the mirror my friend! They will be watching YOU!
The Zionist-Federal monster knows that if World War III starts to go badly, the draft is reinstated, and the economy starts faltering, there are going to be plenty of pissed-off Americans opposing the war and asking questions. Before all hell breaks losses, HS and TIA are aiming to put a chill on free speech and also to keep tabs on any emerging anti-government movement. If a picture is worth a 100 words, TIA's logo tells it all. It's an image of an all-seeing eye perched on top of a pyramid and shining a bright light on planet earth. (3) Beneath the pyramid the Latin motto reads: "Scientia Est Potentia" -- "knowledge is power." Paranoia you say? The all-seeing eyeball is TIA's logo…not mine!
It is the same pyramid and all seeing eye that appear on the reverse side of a $1 bill above the Latin inscription "Novus Ordo Seclorem", which translates to New Order of the Ages - NEW WORLD ORDER.
The two US Senators who introduced the Homeland Security Act were CT Democrat Zionist Joe Lieberman (our next President?) and PA Republican Zionist Arlen Specter (4) (the inventor of the "magic bullet theory" that helped the Warren Commission cover up the truth about the Kennedy assassination). (5) And you thought there was actually a difference between the two parties!
Senator Lieberman has been a very busy bee throughout this whole affair. In addition to making behind the scenes moves to prepare for a presidential run in 2004, Lieberman was the key figure behind setting up what is supposed to be an independent commission to investigate the security failures of 9-11. This was done in response to public pressure from the widows of 9-11. My dear grieving ladies! I'm sorry, but you can be sure that any "investigation" in which the hard core Zionist Joe Lieberman is involved with can only result in a cover up that will make the Warren Commission report almost seem honest. I wonder if any of those Israeli "movers" and "art students" will be called to testify before the 9-11 commission anytime soon?
The man who Bush chose to head this "investigation" (or should I say, the man that Bush was told to choose!) is former Secretary of State and media darling Henry Kissinger. Kissinger is a German born Zionist who is a supporter and good friend of the ADL's Abe Foxman. (6) Kissinger also serves on the Pentagon's Defense Policy Board alongside Prince of Darkness Richard Perle. Kissinger has been manipulating US policy for 35 years. Putting "Henry the K" in charge of a 9-11 investigation is like appointing a wolf to investigate the murder of our sheep!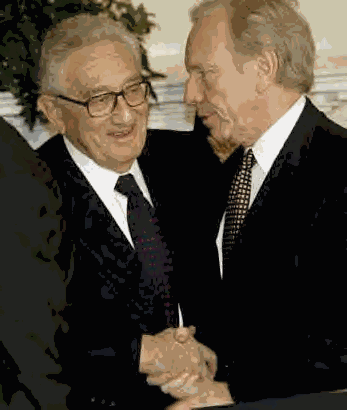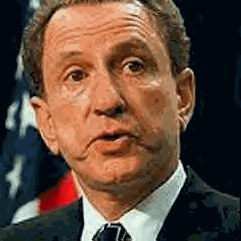 THE CONSPIRATORS
LEFT: PUPPET BUSH APPOINTS KISSINGER TO HEAD 9-11 COMMISSSION. CENTER: FUTURE PRESIDENT LIEBERMAN IS HAPPY WITH BUSH'S CHOICE. RIGHT: SENATOR SPECTER: KENNEDY COVER-UP ARTIST AND ZIONIST, CO-SPONSORED HOMELAND SECURITY ACT WITH LIEBERMAN.
ZIONIST MEDIA PROPAGANDA: A STEADY DIET OF HATE AND PARANOIA









WHICH ULTIMATELY LED TO…………………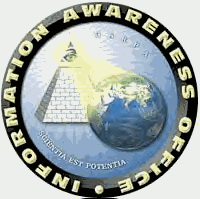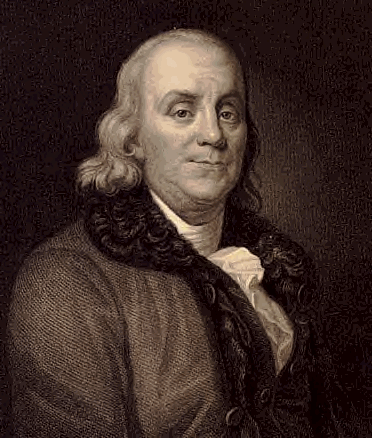 BIG BROTHER IS WATCHING
LEFT: EYE ON AMERICA. TIA'S FRIGHTENING LOGO…NO KIDDING! CENTER: CHECK YOUR ONE DOLLAR BILL FOR NEW WORLD ORDER SYMBOL. RIGHT: WISE BEN FRANKLIN. HIS TIMELESS WARNING ABOUT EXCHANGING LIBERTY FOR SECURITY WENT UNHEEDED